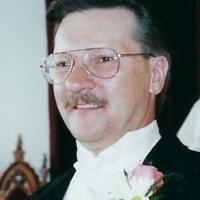 Andrew R. "Drew" Miller, 65 | Obituary
Andrew R. "Drew" Miller, 65, of Canton, died Monday evening, July 11, 2022, at Arnot Ogden Medical Center in Elmira, New York. Andrew Robert was born in Philadelphia on August 13, 1956; the youngest child of nine born to the late Harry and Elizabeth (Melvin) Miller.
Andrew, better known as Drew to family and friends, grew up and attended school in Philadelphia. Later, he enlisted in the US Army and honorably served our country during the Vietnam era. Drew was a machinist by trade and was employed by Trane Manufacturing in New Jersey until his declining health allowed him to stop working. On October 16, 1999, Drew married former Temple Linda (Goodenow) in Alba First Christian Church. Together they shared 22 years of loving marriage and friendship. Drew was a man of faith in the Lord and was an active member of Alba First Christian Church where he served as a deacon and played drums with the church worship band. He has also held memberships with; the Canton American Legion Post 303, the NRA and the Troy Gun Club.
Andrew was very passionate about music, especially classic rock. He loved model trains and Nascar, his favorite driver being Martin Truex. Drew was very good at flying kites and enjoyed spending time with his grandchildren. A very loving and compassionate man, Drew would do anything he could for anyone. He loved life to the fullest and always looked forward to spending time with his family, especially his grandchildren. With his keen sense of humor and constant banter, Drew could always find a way to put a smile on your face. He will be greatly missed by his family and those who had the pleasure of knowing him.
Surviving is; his wife; Linda of Canton, daughter; Tina (Shaun) Miller of Canton, stepchildren; Bridget (Kurt) Stambaugh of Lewisberry and William (Jayna) Temple of Duncannon, grandchildren; Nevaeh and Naomi Vroman, step-grandchildren; Anna Stambaugh and Alexis and Alyssa Temple, great-granddaughter; Mickah, siblings; Anna "Sam" Campbell from Cresco, George Miller from Philadelphia and Katheryn Kiefer from North Carolina as well as several nieces, nephews, cousins ​​and Callie her devoted and caring cat.
Besides his parents, Andrew was predeceased by a son; Andrew Miller, one daughter; Janet Miller and five siblings.
Calling hours will be from 1-3 p.m. Sunday, July 17, 2022, at Pepper Funeral Home and Cremation Facility, 578 Springbrook Drive, Canton, PA 17724. Funeral will be Monday, July 18, 202.2 at 11 a.m. with its Pastor, Charlotte Morse officiating. Interment will follow at Park Cemetery in Canton with full military honors.
Please share your memories and condolences with Drew's family by visiting www.pepperfuneralhomes.com