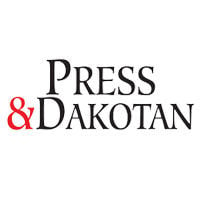 Child Care Stabilization Grant Program Provides Funds to Nebraska Child Care Providers | Community
LINCOLN, Neb. – On October 25, 2021, the Nebraska Department of Health and Human Services (DHHS) Division of Child and Family Services (CFS) launched the Child Care Stabilization Grant, a program funded by Section 2202 of the American Rescue Plan Act (ARPA). The Child Care Stabilization Grant Program has successfully awarded more than $90 million in grants to Nebraska child care providers, to be disbursed in two installments, one last December and the other in March 2022.
To make grants, CFS has created a funding formula based on a variety of factors with a real focus on supporting people in underserved and low-income areas of the state. Child care providers were given the opportunity to apply for these grants in a variety of categories, including:
• Staff costs, benefits, bonuses, recruitment and retention;
• Rent or mortgage payments, utilities, maintenance and improvement of facilities or insurance;
• Personal Protective Equipment (PPE), cleaning and sanitation supplies and services, or training and professional development related to health and safety practices;
• Purchases or updates of equipment and supplies needed to respond to COVID-19;
• Goods and services needed to maintain or resume child care services, including food costs, toys and outdoor playgrounds;
• mental health supports for children and employees;
• Co-payment and tuition relief for families struggling to pay childcare costs (where possible); and,
• Pay past financial losses incurred between March 13, 2020 and March 11, 2021.
CFS, in partnership with Deloitte Consulting, has developed a tracking tool at https://coronavirus.nebraska.gov/childcare for the public to view relevant Child Care Stabilization Grant data, such as money allocated, money disbursed and number of beneficiaries disaggregated. by county, city, legislative district and congressional district.
"We are very pleased with how the Child Care Stabilization Grant program has turned out," said SEF Director Stephanie Beasley. "The responses have been overwhelmingly positive and I'm very proud of how our team has handled this program. With the second installment of funds coming in March, we hope to provide even more financial assistance to child care providers who need it most.
As DHHS's mission is to help Nebraskanians live better lives, CFS is working to provide a second opportunity to apply for Stabilization Grants targeting providers who did not apply during the first application window, as well as to include an expanded list of eligible suppliers. Child care providers who need additional help understanding the grant process can call 833-500-8810 Monday through Friday 8 a.m. to 5 p.m. to ask questions about their grants or the process. of subsidy.