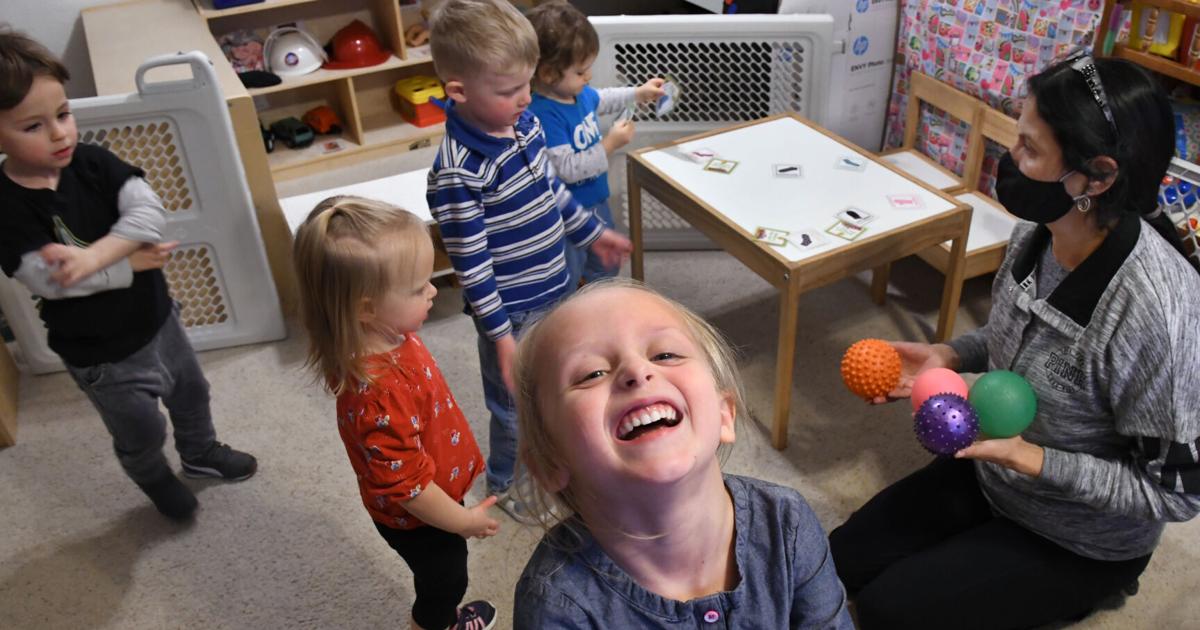 Colorado awards $21.5 million to help child care industry | Content reserved for subscribers
The state has awarded $21.5 million in grants to child care organizations across Colorado to help address challenges resulting from the COVID-19 pandemic.
The Department of Early Years distributed the money through the Community Innovation and Resilience for Care and Learning Equity (CIRCLE) grant program, funded by federal COVID-19 relief funds from the American Rescue Plan Act and the Coronavirus Response and Relief Supplemental Appropriations Act.
Nearly 200 organizations in 52 counties received one-year grants, averaging more than $110,000 each. The funds went to 106 early care and education providers, 19 early childhood councils, and 63 statewide and local nonprofit organizations.
"In the wake of the pandemic, this support is absolutely essential," said Lisa Roy, executive director of the Colorado Department of Early Childhood. "The Department of Early Childhood is delighted to fund projects that promote innovation and equity in our early childhood system, ensuring that the organizations that care for our youngest Coloradans and their families are well supported."
Grant recipients can use the money to fund projects to make child care more affordable, close gaps in infant and toddler care, strengthen the workforce child care services, expand business support and promote children's health, development and education.
It comes as Colorado struggles with an acute shortage of child care that the COVID-19 pandemic has exacerbated.
In Colorado, the average family with two young children spends $28,600 a year on child care, according to federal data, and single parents pay an average of 49.5% of their income for child care, according to a Child Care Aware of America report.
As Colorado childcare gap widens, experts advocate 'creative' ideas
Some families cannot find child care at all.
In Colorado, 51% of residents live in "childcare deserts," where there are more than three times as many children as there are licensed childcare slots, according to Mile High United Way. .
Even before the COVID-19 pandemic caused the closure of about 7% of Colorado's licensed child care centers, providers only had the capacity to serve 62% of the state's 246,000 children under age 6. whose parents are both working, according to a report cited 2019 figures. That meant a shortage of more than 90,000 child care spaces statewide.
The CIRCLE Grant program was one of four child care grant programs created by Senate Bill 236, which lawmakers passed in 2021. It's part of a wave of recent legislation approved by the makers to boost the child care industry, including a $100 million investment that went into effect this month.
"We are proud to partner with Governor Polis and the Colorado Department of Early Childhood to support the CIRCLE initiative," said Jennifer Stedron, executive director of Early Milestones Colorado, which administered the grants. "This significant investment advances innovation and equity for our state's young children, their families, and the providers who serve them every day."
The CIRCLE program will distribute another round of grants in August.
Licensed child care and early childhood education organizations can apply for the grants August 1-26 at earlymilestones.org or by emailing [email protected]
Despite the rise of a new subvariant, Colorado's COVID numbers remain on a 'surprising' plateau