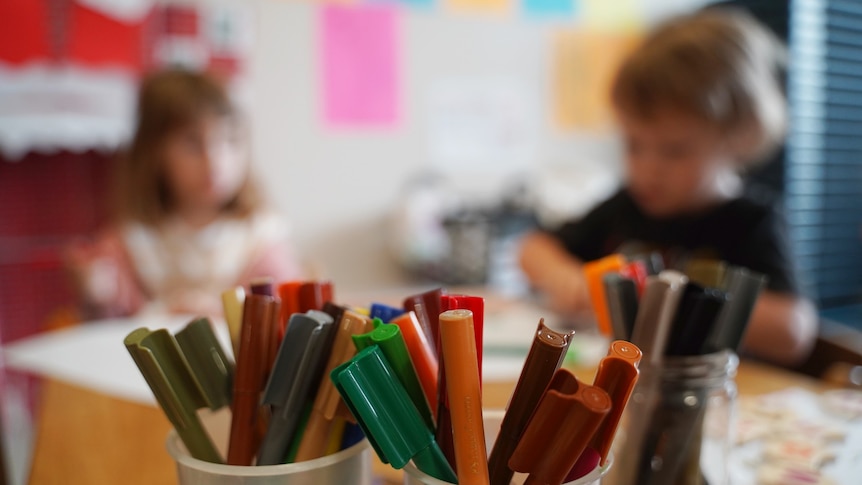 Demand for post-COVID childcare increases in South West Victoria
When Alex Umbers and her family moved to Warrnambool so she could work as a doctor at the town's state hospital, she expected little to have changed since they had lived there six years previously.
Key points:
Warrnambool is seeing a post-COVID increase in waiting lists for childcare places
Pandemic migration is responsible for the increase
40-place daycare center says it has 150 families on its waiting list
But a childcare shortage in the Victorian southwestern town has caused her to question her decision to return.
"We had a brutal shock," said Dr Umbers.
"When we moved, we discovered there was no daycare and it impacted my ability to return to work."
Regional Victoria has been crying out for doctors, but now a national childcare crisis could prevent qualified professionals from filling those positions.
Dr Umbers was forced to hire a private nanny to care for her young son so she could work two days a week, despite her intention of taking up a full-time position.
"Right before we moved her, we realized how big the child care deficit was and how long the waiting lists were," she said.
"We were told that we would probably get a place the following year, but we kind of took a chance and moved here anyway.
"But I think for a lot of people… knowing that they may not have a place for their child and therefore won't be able to work, that would potentially put people off moving to this wonderful city. ."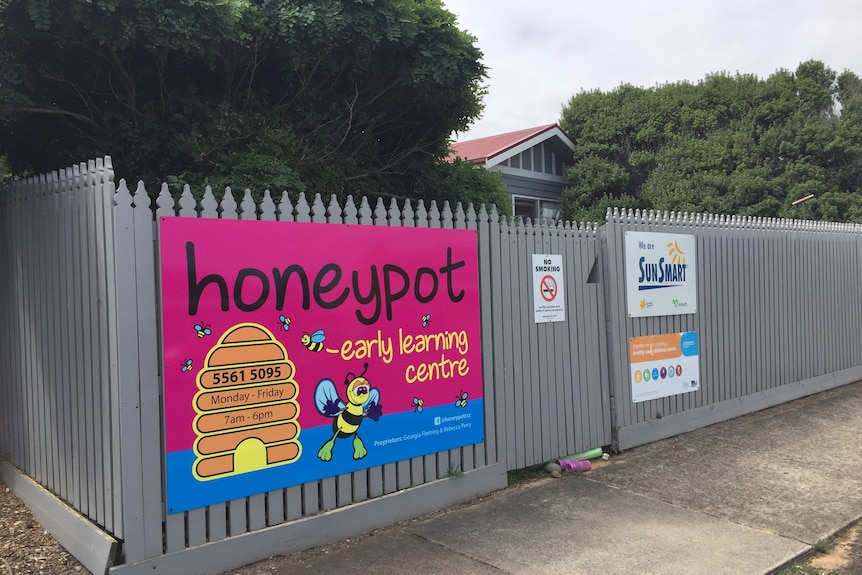 "They're quite pissed off"
Rebecca Perry, the director of Honey Pot Childcare in Warrnambool and nearby Koroit, said their centers had waiting lists before COVID, but "it certainly wasn't to the extent that it is. now".
Honey Pot's Warrnambool center has 40 places, while Koroit has 29.
About 150 families are on the waiting list for Warrnambool and there are about 60 on Koroit.
"We're just seeing that there are a lot of new families moving to Warrnambool after stains and people are going back to work," Ms Perry said.
"Unfortunately, we are full and having a lot of trouble coping with the influx.
"We get emails and phone calls from quite desperate parents who have [said] they will lose their job because they cannot find a place for their child.
Ms Perry says staffing shortages caused by COVID are compounding the problem.
"You could be on the waiting list for years," she said.
"You just hope [for] families change days and things like that and open up new places."
Honey Pot is expanding its Warrnambool hub to include 22 new spots, but that's a drop in the bucket.
"Every center in Warrnambool is operating at full capacity and every center in Warrnambool has a waiting list," Ms Perry said.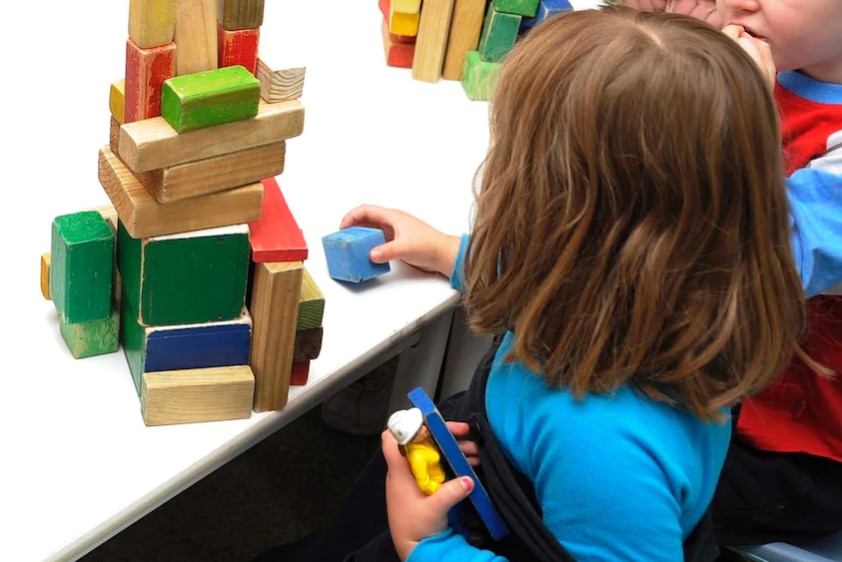 "It's quite serious"
The council is Warrnambool's largest childcare provider and is also struggling to keep up with demand.
In a statement, a council spokesperson said about 140 families were on waiting lists, but noted they would be on multiple lists across the city.
Outdoor school program director Rod Sanderson said the council's early years services were also being affected by a mix of staffing shortages, population growth and physical capacity.
"Listening to impacted families, in particular [those needing] long and kinder daycare, those are pretty serious shortages," he said.
"But as with many industries and services, if you have a significant migration to an area, the existing bricks, mortar and staff… are going to be stretched."