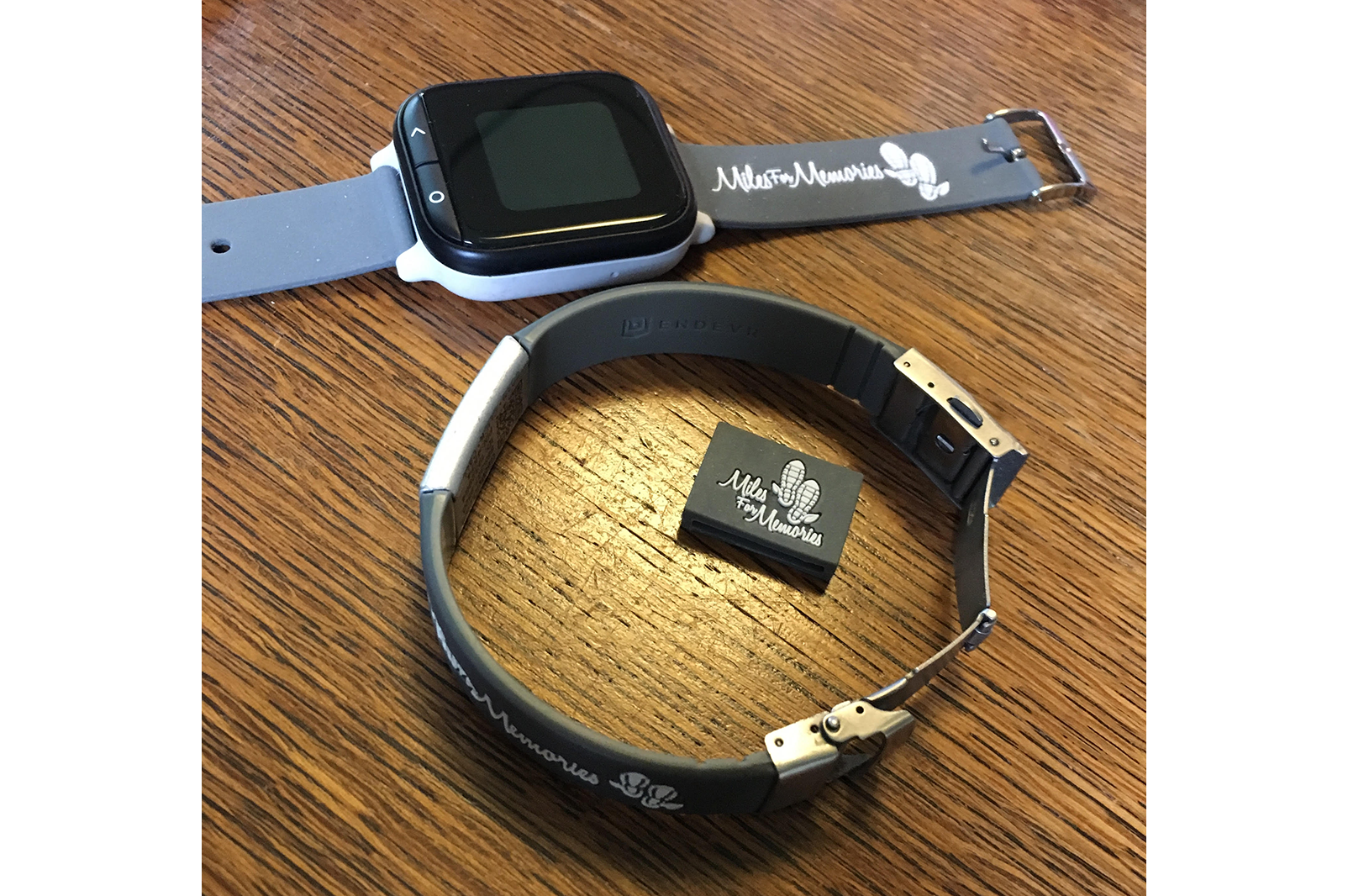 GPS ID bracelets help Michiganders with dementia find their way home
This article is part of Health, a series about how Michigan communities are stepping up to address health challenges. It is made possible thanks to funding from the
Michigan Health Endowment Fund.
A new collaboration in Calhoun County has helped 135 missing people with dementia return home safely – and made life easier for their caregivers, local law enforcement and healthcare providers.
The Help Home Personal Identification Program* provides county residents and their caregivers with comfortable, waterproof GPS ID wristbands that provide location, emergency contacts, and medical information. When a person wanders off, they can be located. And, when a wandering person is found, first responders can scan the bracelet's QR code or call the 800 number on their back to put them in touch with loved ones immediately.
The program is organized by Miles for memories, a Calhoun County-based organization that serves people with dementia. Other collaborators include the Calhoun County Sheriff's Officethe Michigan State Policethe Michigan Sheriffs Association, Emerging Health Partnersthe Regional Agencies Association of Michigan, University of Michigan, Wayne State Universityand other local actors.
"When Miles for Memories was born, we had a group of people from the community who all had a role to play in caring for someone with dementia," says Sherii Joy Sherban, President of the Leadership Team from Miles for Memories. "We were trying to figure out how to do a search and rescue or a return of a person with dementia who got lost."
When representatives from local 911 dispatch, ambulance services, healthcare and law enforcement joined the discussion, the benefits of transforming the management of missing persons cases involving patients with dementia have become clear.
"The brainstorming that happened when all of these groups came together spawned some stimulating conversations," says Sherban. "We really looked at what we needed and when we went to look at what was available in the community, there was nothing, so we started looking at existing technologies."
What they found was a personal identification bracelet that offered both GPS tracking and information retrieval capabilities. A grant from the Michigan Health Endowment Fund is helping to make the bracelets available to area residents for a one-time fee of $25. The Battle Creek Community Foundation wrote and administered the grant for the program.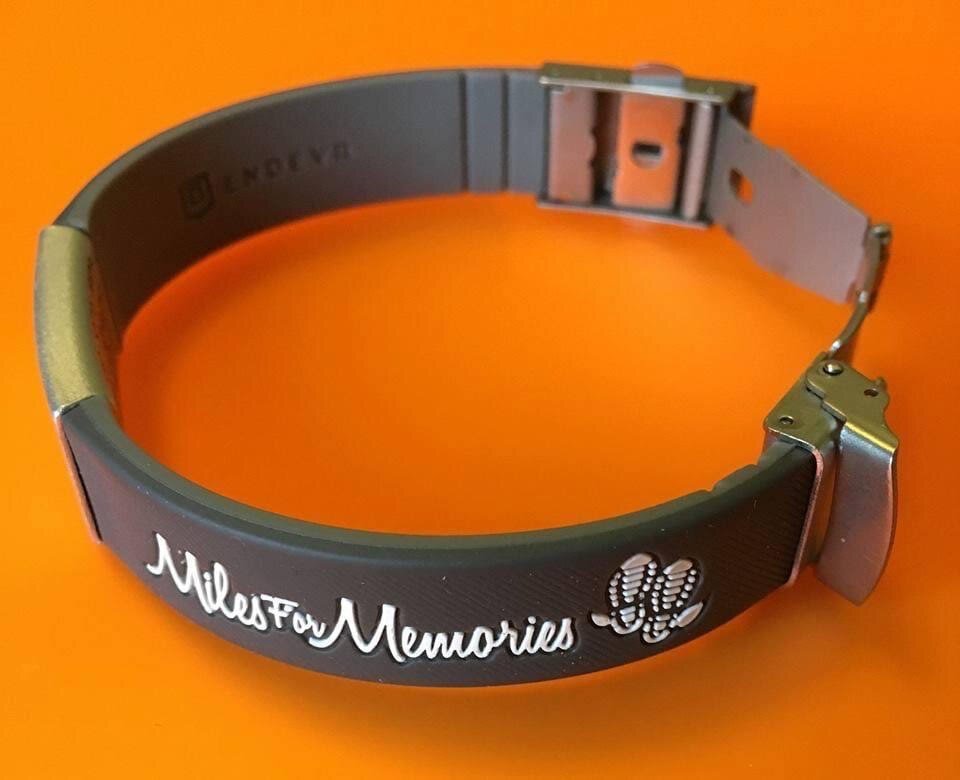 A bracelet from the Help Home Personal ID program*.
"We do a lot of work in the area of ​​health and independent living for seniors. Many of our donors and people we know have suffered from different types of dementia," says Annette Chapman, senior vice president of Battle Creek. Community Foundation. "We thought we could improve the lives of dementia patients and their caregivers and families by giving them a sense of security with these wristbands."
The program has already distributed 1,500 bracelets to residents of Calhoun County and surrounding areas and helped 135 people return home safely. Sherban describes an example in which an elderly man with dementia presented to the hospital.
"[Hospital staff] were able to scan his wristband and communicate directly with his emergency contact," she says. "They knew who he was, where he lived, who the emergency contact was, found out what medications he was on and spoke to his doctors to make decisions. Eventually, a relative was able to pick him up and bring him home."
Sherban notes that 7% of those who wear bracelets are carers for loved ones living with dementia. These caregivers feel more comfortable knowing that if something renders them incapacitated, first responders will know how to provide the necessary care for their loved one with dementia.
"It's not a group of people that we originally thought of," Sherban says. "But our very first person to receive a bracelet was a carer who had a heart attack and ended up in hospital. He was in hospital for several days before he was alert, conscious and able to ask, 'Where is my wife and who is taking care of her?'"
"Significant savings"
Through conversations with project collaborators, Miles for Memory staff calculated the cost savings resulting from the implementation of the wristbands. They estimated that without bracelets, search and rescue costs range from $11,000 to over $17,000 per person. A person identified by their bracelet can be reunited with their loved one rather than taking an expensive ambulance ride to the hospital and racking up emergency costs for testing, as the bracelet provides access to medical history. Sherban says conservative estimates of those costs are $5,000. Doing the math, the 135 residents who were located and reunited with loved ones using the bracelets saved $675,000 in ambulance and hospital costs alone.
"We may have saved search and rescue costs at the same time, so obviously that amount could be even higher," Sherban said.
For Calhoun County Sheriff Steve Hinkley, giving the wristbands to residents was both a personal and professional decision.
"Throughout my life, especially towards the end of her life, my mother suffered quite extensively from dementia," says Hinkley. "I also realized how much of an impact this could have on our law enforcement community as we respond to missing persons walking away from nursing homes and other facilities throughout the county."
Hinkley notes that previously, when a person with dementia was found wandering, law enforcement was faced with the hours-long task of bringing them back to the police station, making a positive identification and locating a relative. or a facility representative to take her home. With wristbands, officers can immediately access the person's information and contact their emergency contacts.
"In many cases, they may not remember exactly who they are. They don't know where they live," Hinkley says. "Imagine spending five, six hours – getting that individual back to the police department, sitting him down, feeding him. And imagine the time it takes to try to figure out who that person is and where they're missing from just in scanning that code and immediately knowing where they come from, who the loved one is, and then doing that reunification instantly, that will definitely save a lot of labor costs, big savings.
Hinkley estimates that Calhoun County has between five and 10 dementia-related cases each year. Since the state does not track data in any specific category, no specific numbers are available.
"We've had some success with tracking dogs. We've had some success with community members spotting people walking in unusual places and found that person to be missing and in need. And then, over the years, we've had a few We've had missing persons who have died. Those are real sad situations," Hinkley says. "Hopefully that helps prevent some of them."
The Calhoun County Sheriff's Office has trained five support staff to work on Personal Identification Program resource sites* in its Battle Creek and Marshall regional offices, where county residents can register in the program. Hinkley hopes to start promoting the program this month.
"Our staff will be able to help you connect to any equipment you need," Hinkley said. "They will also help you create a profile and set everything up for you and your loved one to be successful. You can come and sit directly with them and they will help you get started on the program."
More Michigan agencies replicating the program
Miles for Memories is also leveraging Michigan Health Endowment Fund grants to host free workshops where other Michigan-area agencies on aging, law enforcement, and social service agencies can learn how to replicate the program. in their communities.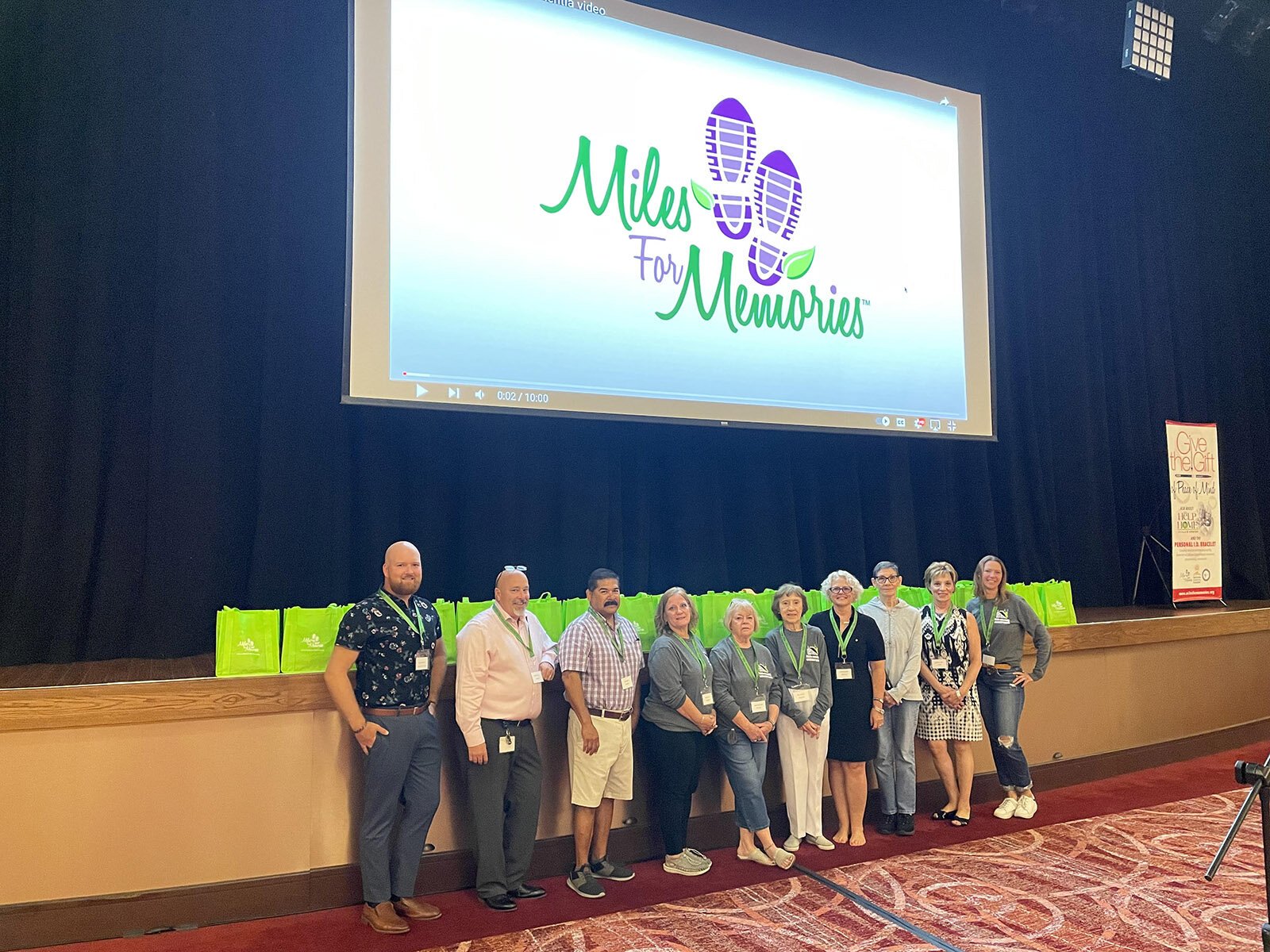 The latest training on the Help Home Personal ID* program.
Those interested in attending a November 2022 training session can contact Sherban for details at (269) 979-1412 or [email protected] To date, nearly 100 people representing 50 Michigan counties have completed the training.
"It's just a phenomenal program that we all need to take a serious look at," Hinkley said. "It's so valuable. It makes sense on every level. And it's so simple. It's amazing based on the value and the results that can be achieved."
Estelle Slootmaker is a writer specializing in journalism, book publishing, communications, poetry and children's books. You can contact her at [email protected] or www.constellations.biz.
Photos courtesy of Miles for Memories.