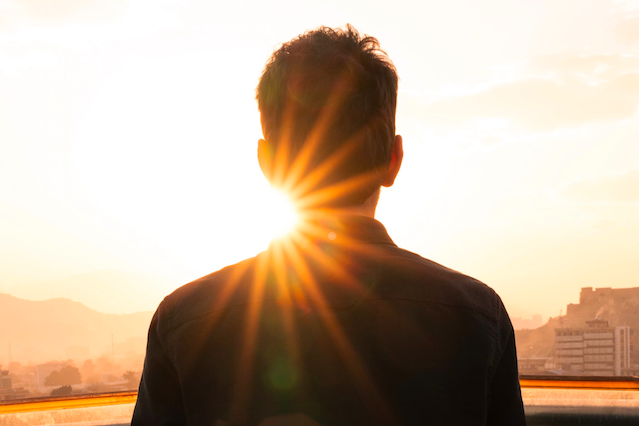 Grants Ensure Inclusion of Afghan Refugees in the United States
More than 76,000 Afghan refugees have entered the United States since the U.S. military left their country in August 2021. Long-term, sustained support is critical to their successful resettlement. To this end, the WES Mariam Assefa Fund provides assistance beyond the basic needs of refugees by providing $200,000 in grants aimed at building communities that are both welcoming and inclusive for Afghans.
A notable challenge for refugees is the short-term nature of assistance, as most agencies provide resettlement services for just 90 days, said Lauren Crain, associate director of US strategy and programs for the fund. The fund rewards programs that go beyond temporary support efforts by strengthening communities and workplaces through the engagement of businesses, nonprofits and other funders. Examples include assistance in navigating government resources, access to transportation, opportunities to learn English and other skills, job placement assistance, and childcare.
"It is important that the system shifts from humanitarian response to building inclusive communities," Crain said. "This includes employers, but also local government, schools, religious organizations and more, and where models like community sponsorship play an important role."
Recent $200,000 grants were awarded to the following organizations: Community Services Agency (COMSA) in Green Bay, Wisconsin; Immigrant Advocates Response Collaborative (I-ARC) in upstate New York; Ohlone College in Fremont, California; and the TIS Foundation in Washington, D.C. Since its launch in 2019, the fund has partnered with more than 90 organizations in the United States and Canada, distributing more than $14.7 million to support refugees and immigrants.
Wanted: Companies Committed to Employing Afghan Refugees
Businesses have the opportunity to strengthen resettlement efforts by working to employ newly arrived refugees. Several of the Mariam Assefa Fund's grantee partners, including I-ARC and Upwardly Global, offer support to employers looking to hire refugees and offer other opportunities to engage, such as CV reviews or simulations. interviews, Crain added. Another partner, Welcome.us, connects employers with job-seeking refugees.
Throughout the history of the United States, immigrants have played a vital role in building the country's economy. With low unemployment rates and many industries struggling to find skilled workers, successful resettlement and employment of immigrants is increasingly important to maintaining a healthy economy. For Afghan refugees, the United States has an additional responsibility to help them thrive in their new communities after the rapid withdrawal of troops in 2021 following a 20-year war in Afghanistan.
"Fully activating their economic potential will benefit individual immigrants and refugees as well as our economy and communities," Crain added. "Immigrants and refugees come to our country to live with dignity and respect and build a future for their families, and they deserve access to quality education and jobs that value their identity and lived experience.
Workforce training leading to careers in high-demand fields
The Ohlone College grant is an example of funds for vocational training. The college is based in the Bay Area city of Fremont, which is home to one of the largest Afghan refugee populations in the United States, Crain noted. Through the grant, refugees from Afghanistan and Ukraine are enrolling in an eight-week training program, joining a smart tech cohort in college. The education program, which includes industry certification and paid apprenticeships, leads to jobs starting at $20 an hour with career paths for advancement at companies such as Tesla.
Meanwhile, COMSA is working to help Afghans in the Green Bay area, where approximately 1,200 refugees are being resettled. The non-profit organization provides comprehensive services such as transportation and English language training for school-aged children, mental health counseling and culturally appropriate child care.
As US troops withdrew last summer, among the most lingering images are thousands of Afghan refugees fleeing their homes and leaving behind jobs, family and friends. Nearly a year after the departure of the United States from Afghanistan, grants from the Mariam Assefa Fund not only help to ensure the social and economic inclusion of these people, but also maintain the plight and long-term needs of refugees at the forefront in their new communities.
Image credit: Nasim Dadfar via Unsplash