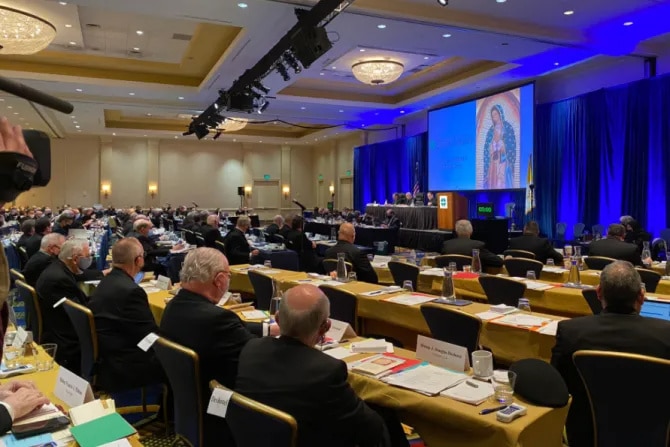 How the bishops of the United States responded to Dobbs – Catholic Telegraph
The Diocese of Oakland said, "Bishop Barber joins in the thanks and celebration of the decision made today by SCOTUS, and notes that much more needs to be done."
Bishop Robert McElroy of San Diego, a Cardinal-designate, said: "As we celebrate this decision – the culmination of prayer and decades of legislative advocacy, life-affirming events, dedication of time and resources at pregnancy centers and to walk with families facing an unforeseen pregnancy—in many ways, our work has only just begun. We must ensure that California law protects the rights of the unborn child. And we must emphasize that being pro-life requires more than opposing abortion. It requires that we do all we can to support families, to give them access to quality health care, affordable housing , good jobs and decent housing. This means ensuring that parents and families have access to affordable childcare, so that being a parent does not force women and families to give up school or quit r the labor market. It also means reinvigorating our adoption system…support for children and families cannot stop at birth.
Cardinal Blase Cupich of Chicago said, "We welcome this important decision and the opportunity it creates for a national conversation about protecting human life in the womb and promoting human dignity for all. the stages of life. This moment should serve as a turning point in our dialogue on the place of the unborn child in our country, on our responsibility to listen to women and to support them throughout pregnancy and after the birth of their children, and on the need to refocus our national policy priorities to support families, especially those in need.
Bishop Thomas Paprocki of Springfield, Illinois said the decision lifts "a cloud that has hung over our country for nearly half a century. There is no way to undo the tragedy of the tens of millions of innocent lives lost or the decades of division sown by the Roe v. Wade. But, for the sake of future generations, we can now move forward with more honest debate and efforts to advance policies and support programs that protect innocent life and promote stability and security for vulnerable mothers.
Archbishop Joseph Naumann of Kansas City, Kansas wrote, "I am delighted that the American people can determine what public policy on abortion will be. . . I'm glad we're back to where we were before 1973. But the battle isn't over. It's an important victory, but now each state will have to determine what public policy will be on abortion.
Bishops Joseph Kopacz of Jackson and Louis Kihneman of Biloxi wrote, "Today Lady Justice turned her attention to the cry of the unborn child hidden in the refuge of her mother's womb. Today justice has not abandoned this unborn child and his ability to feel pain, but there is still work to be done. With many people across our country, we join in prayer that states will now be able to protect women and children from the injustice of abortion. The Catholic Church has a direct interest in this issue – the dignity and sanctity of all human life.