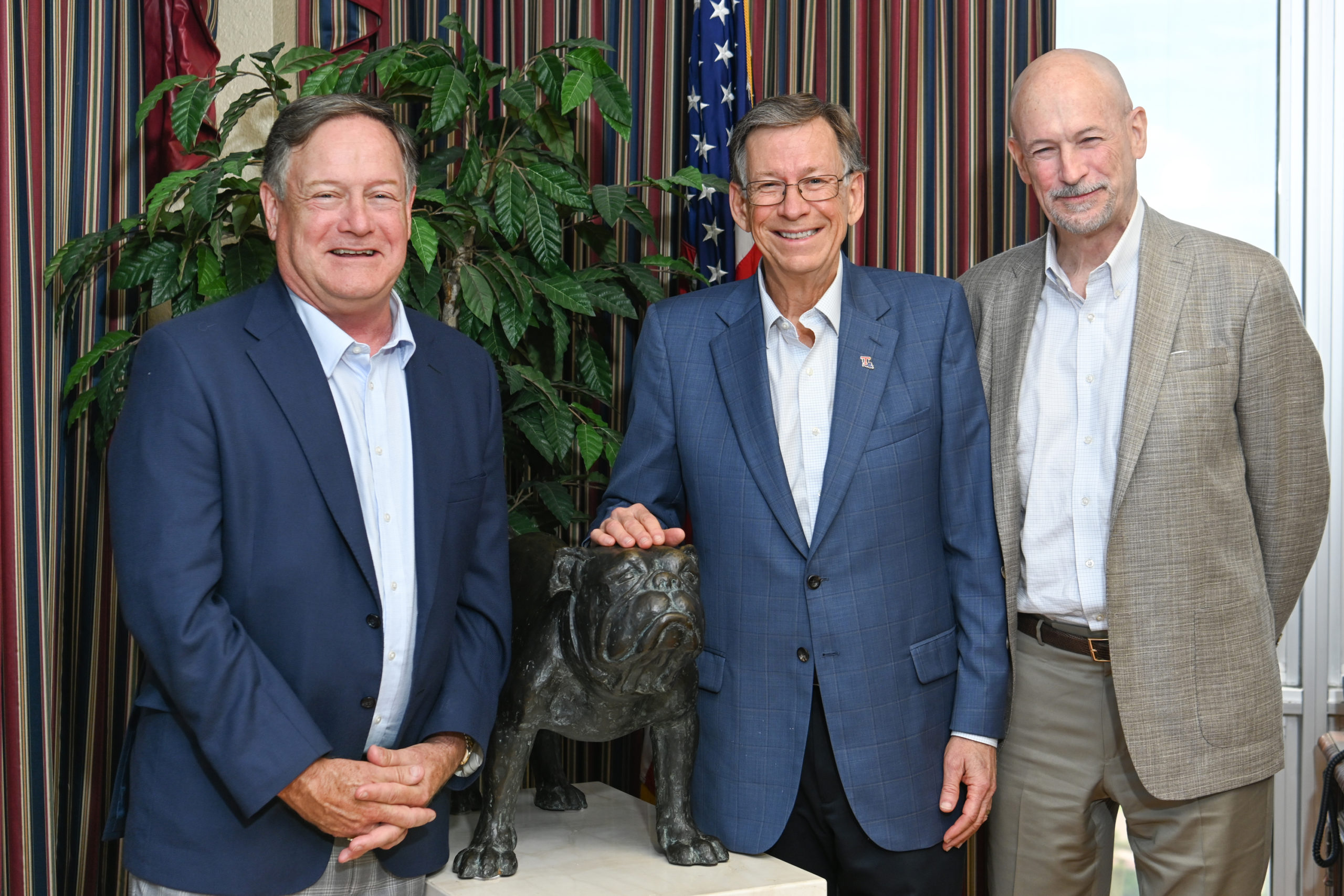 Hunt Forest Products Establishes Endowed Scholarships
Hunt Forest Products recently created four scholarships at Louisiana Tech University designed to positively impact future leaders in the forest products industry.
The scholarships include a $25,000 scholarship in forestry, a $25,000 scholarship in sustainable supply chain management, a $25,000 scholarship in accounting, and a $25,000 scholarship in engineering. Students in colleges of applied and natural sciences, business, engineering, and science will benefit from the company's generosity.
"We are thrilled to once again support Louisiana Tech University as it continues to grow and serve our community and our state," said James D. Hunt, Co-Owner and Vice Chairman of the Board of Hunt Forest Products. . "By creating four endowed scholarships in key disciplines – forestry, sustainable supply chain management, accounting and engineering – we are thrilled to give back to Louisiana Tech and help ensure that a technical education is more accessible to deserving students."
Trott Hunt, co-owner and chairman of the board of Hunt Forest Products, said the scholarships will help provide greater access to post-secondary education for deserving Louisiana Tech students.
"It is an honor for Hunt Forest Products and our family to be able to support Louisiana Tech by creating these scholarships," said Hunt. "We recognize the hugely important role scholarships play in getting people to college, and what better place to provide that kind of support than here in Ruston by investing in Louisiana Tech students."
The scholarships will support Louisiana Tech's strategic initiative to develop programs and research that strengthen collaboration across academic fields, a unique aspect of Tech culture.
"As we continue to strategically focus on transdisciplinary programs and research that bring together distinct programs that strengthen each other through collaboration and the use of shared resources, these endowed scholarships will benefit our students, local businesses, and communities. our state economy," said Dr. Les Guice, President of Louisiana Tech. "I know this commitment from our partner Hunt Forest Products will provide the support many of our students in these areas need to pursue higher education and contribute to the future of one of our state's most important industries."
The scholarships are expected to be awarded from 2023-2024.