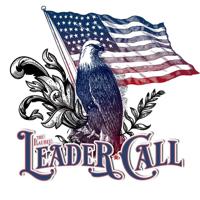 JA accepting scholarship applications | Free News
Laurel's Junior Auxiliary accepts applications for its annual scholarship program. The scholarships are awarded to Jones County graduates pursuing post-secondary education.
The application deadline is February 28. The application includes the following:
• An essay of no more than 250 words on the theme "Participation in the service project and acquired experience";
• A copy of the high school transcript;
• A completed application.
After the deadline, LJA will conduct interviews and the Jones County senior winners will be selected and notified. The scholarships will be presented to the winning students in April at a reception.
The recipients of the LJA Shareholder Scholarships will receive $500 each and the recipient(s) of the LJA Humanitarian Scholarship will receive $1,500.
The Laurel Junior Auxiliary is a nonprofit organization comprised of approximately 50 women dedicated to making a lasting difference for children and families in Laurel and Jones County. LJA runs 11 practical service projects embodying the organization's goal of "Care Today, Character Tomorrow".
To learn more about Laurel's Junior Auxiliary or the annual scholarship program, visit www.laurelja.org. Connect with LJA on Facebook and Instagram for updates on community projects.