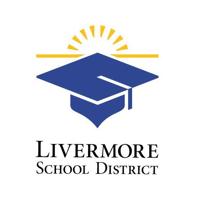 Livermore students named National Merit Scholarship finalists | Schools/Education
Livermore Valley Unified School District (LVJUSD) students have been named finalists for the National Merit Scholarships.
These five students were Milan Grewal, Justin Lam and Simon Laney from Livermore High School and Roxanne Frank and Jacques Grove from Granada High School.
"The dedication, focus and commitment to academic excellence required to receive a National Merit Finalist Award is significant," said LVJUSD Superintendent Kelly Bowers. "We are so proud of our students and look forward to seeing their future in education and beyond."
Another 15 LVJUSD high school students were recognized as National Merit Students.
These students were Jacob Bauman, Clarissa Cheung, Tyler Eaton, Shriya Kona, Kanksha Koti, Elizabeth Lau, Elizabeth Ludwig, Katherine Meezan, Adam Sahn, Daniel Thinfen and Daphne Yan from Grenada, and Nicholas Carrano, Lucia Gutierrez, Mufaro Mafuka and Erika McKee of Livermore.
National Merit Finalists must first qualify as Semi-Finalists by scoring in the top 1% nationally on the Preliminary Academic Aptitude Combined Test/National Merit Scholarship Qualifying Test (PSAT) , most often taken as juniors.
Semi-finalists must then submit applications including their academic records, extracurricular activities, and personal essays to the National Merit Scholarship Corporation (NMSC), the privately-funded nonprofit organization that administers the national scholarship program. .
According to the NMSC, approximately 1.6 million juniors take the PSAT each year, of which approximately 1,600 qualify as National Merit Semifinalists. About 1,500 of them are then named finalists in their final year. Finalists are eligible to receive $2,500 National Merit Scholarships. Several colleges and societies also offer scholarships to National Merit finalists.