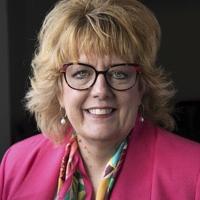 SPOTLIGHT ON SENIORS: What is not said about aging | Lifestyles
Most adult children of aging parents understand the importance of meeting a parent's physical, medical and financial needs. But we often overlook the psychological aspects of aging. Here are the things our parents would tell us about aging if they could:
"It's hard to admit that I need help."
"I need time to adjust to change."
" Do not talk to me.
"I am not helpless."
"My biggest fear is being a burden."
"I need to feel useful."
"I miss all my old friends."
"I don't feel any different inside."
"Walkers are for older people."
"It hurts to leave the house."
"My memories are precious."
The more sensitive we can be to what our aging parents are going through, the more we can offer the kind of help they really need.
Here's how to show that we truly understand and care.
— Honor the emotions. Encourage parents to express their feelings about aging and listen when they do. Known as the generation that learned not to wallow in emotions, it's important to listen when they're ready to talk.
"Don't overload yourself. There is a fine line between offering help and taking over. For example, helping an aging parent with the new technology of automated phone prompts and letting them do the talking when a real person is available is a good example of finding the right balance.
— Make decisions with parents. Adult children do not always know what is best for parents. When choosing a housekeeper, for example, parents may care more about experience, while you may consider personality more important.
– Be patient. Barbara remembers when her mother, Edith, moved into an assisted living facility. For months, Edith kept asking to go home. This period was painful for both of them, but it passed. Gradually, Edith adapted and recently, during an outing, said to her daughter: "I would like to go home now – to my new house, where all my friends are."
– Stand firm. If parents are unwilling to consider needed services, arrange a family meeting. Say, "We're talking about this as a family because we want you to have choices." Be prepared to consider the options and don't leave until the parents agree to try something.
— Accept their limitations. It's hard to watch a parent's health decline, but children must try to come to terms with these changes. It's sad to see them struggling with things that used to come easily to them, but we have to accept that they can't do everything they used to do.
— Respect their wishes. As people age, their appetite for socializing often changes and they may prefer to spend more quiet time at home. This does not necessarily mean that they are alone; sometimes loneliness can heal. However, if a parent seems very withdrawn, it may be time to consider professional treatment.
— Celebrate the life of an elderly person. Older people often express the joy of their lives through photos and stories. Family members should take the time to look at photo albums and listen to memories.
The more sensitive we can be to what our aging parents are going through, the more we can offer the kind of help they really need.
How are you?
Maureen A. Wendt is President and CEO of The Dale Association, a non-profit organization that provides mental health, home care, caregiver support and adult enrichment services. For more information, call 716-433-1937 or visit www.daleassociation.com.