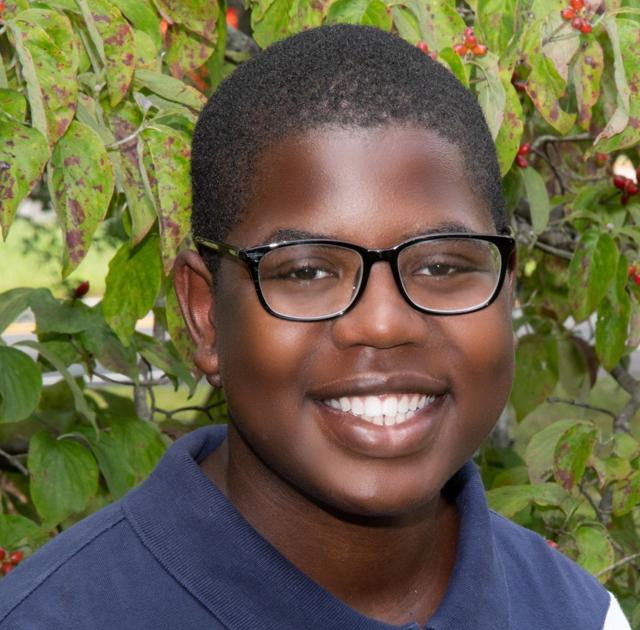 Tuesday Child: Altariq aspires to support an eternal family |
Altariq, 17, is polite and caring by nature. He is eager to please everyone around him and makes sure to use only the best of manners when interacting with them. Highly empathetic, Altariq is quick to ask how someone is doing and encourages those in need of motivation.
In his spare time, Altariq enjoys singing R&B songs, cooking and knitting. He appreciates the therapeutic power of sewing and uses it to decompress after a long day. At school, he enjoys math, art, and the gym and can't wait to go to college to pursue a career as a chef. He is an avid learner and active participant in all of his classes, and genuinely enjoys improving himself as a student and as a person.
A big basketball fan, Altariq follows the New York Knicks. His favorite player is Julius Randle and was delighted to recently receive his jersey as a gift. Altariq said a perfect day would include going to a Knicks game to see the players and fans, get his jersey signed and enjoy a good meal with his favorite people.
Altariq said he values ​​his positive mindset and is able to be a good person even in difficult times. He enjoys sharing this positivity with others and he looks forward to bringing this energy to an everlasting family. He thirsts for structure and would love both a mother and a father – he would do well with siblings as well. Altariq hopes for a family who can understand and support him, even if he is in difficulty.
For more information about Altariq, email [email protected] or call 215-735-9988. Adoption
The Center is a private, non-profit organization that creates permanent environments for foster children through public education, advocacy, family tracing and adoption matchmaking events. well organized to generate and maintain the strongest investments. Learn more at www.adopt.org